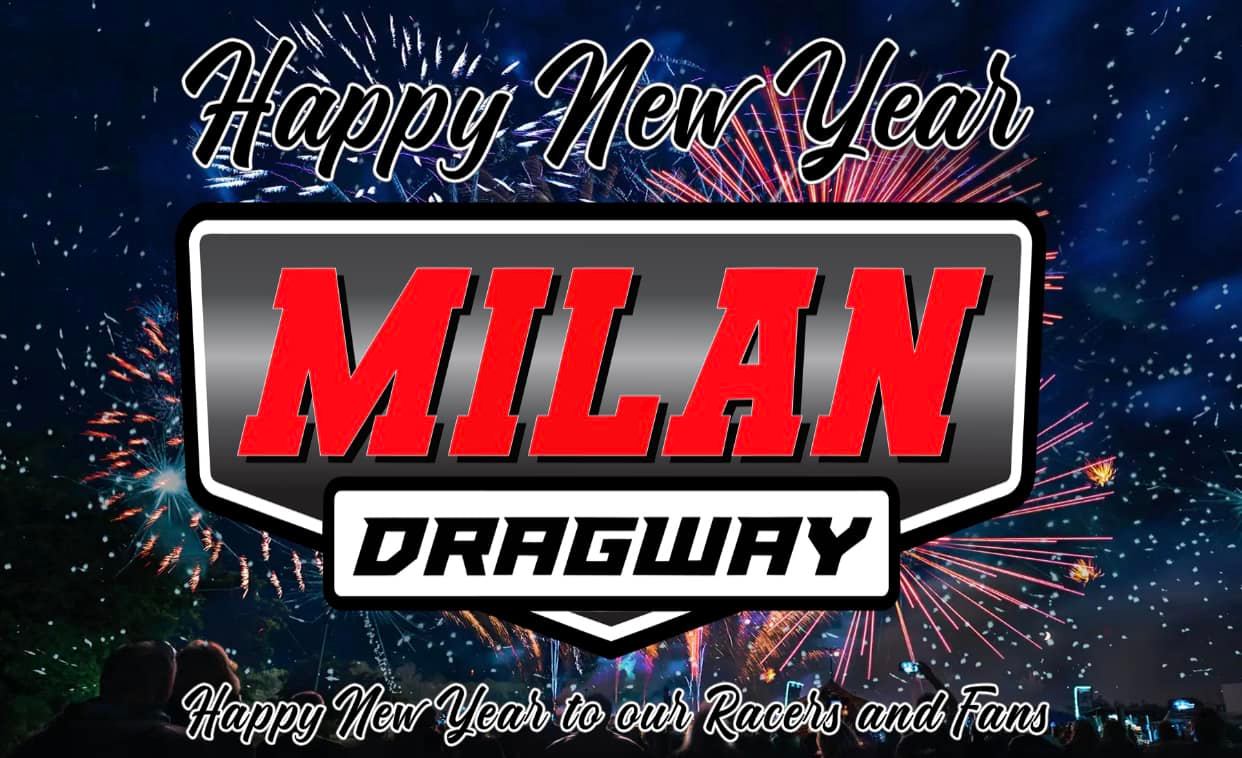 Happy New Year to you and your families!
The NEW Milan Dragway thanks you for the warm welcome and we are excited to get 2022 underway!
Here is what we're working on:
NEW Website – Keep your eyes peeled for our new website. It will keep you updated with the latest information regarding the track, racing & employment information.
Business Inquiries – please send business opportunities (sponsors, event promotions, vendors, etc.) to Harold & Perry at info@milandragway.com
We have received wonderful and overwhelming inquiries in our FB messenger and as much as we would love to respond to every one of you, we are going to ask that you follow the guides above and we will keep you updated on our progress as it is made.
Thank you,
The Milan Dragway Family ❤️‍🔥