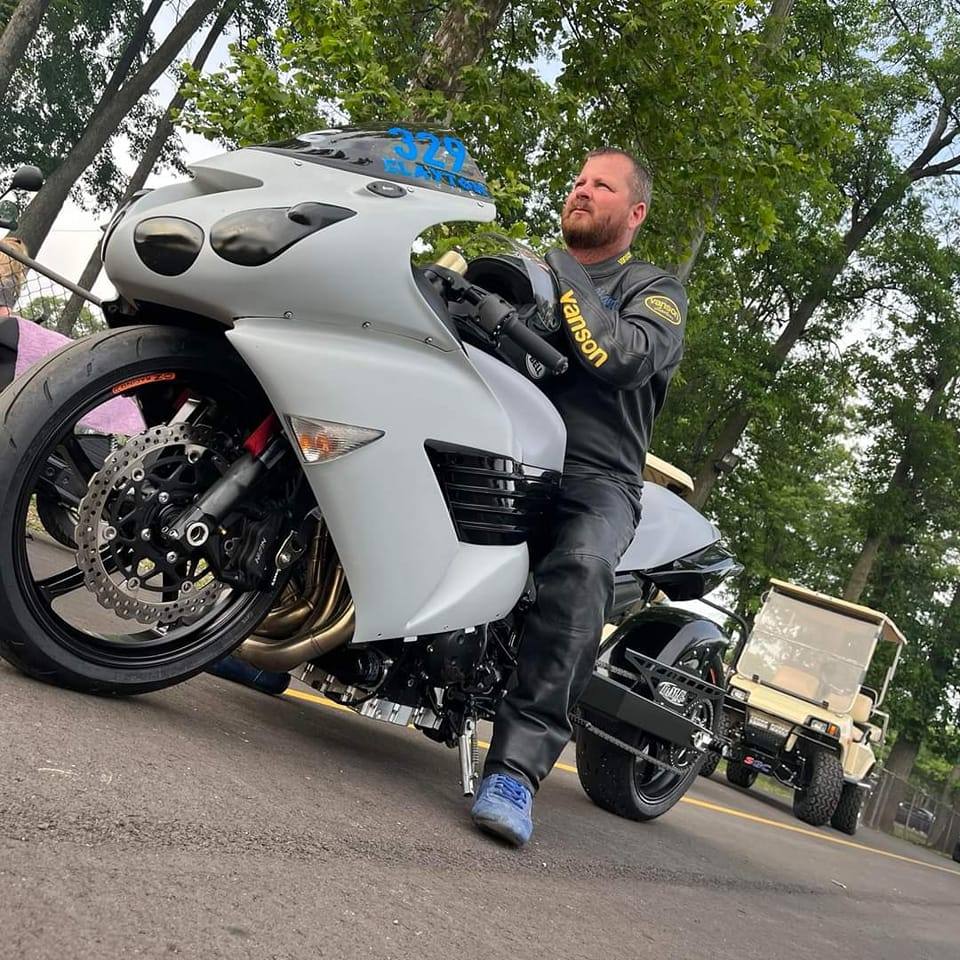 GET TO KNOW YOUR CHAMPIONS: Over the next few weeks, Milan Dragway is going to be highlighting its 2022 McCormack Racing E.T. Bracket Series Sunday class champions. Congratulations to all of our winners!
SUPER PRO BIKE CHAMP: Clayton McGowan
BIKE: 2006 Kawasaki Ninja ZX14
2022 MILAN WINS: 1
DAY JOB: Owner/operator of his own trucking business
YEARS RACING: 30, although he didn't race much for 10 years after his son was born. He started racing regularly again two years ago.
HOW HE GOT STARTED: When he was 15 years old, his dad helped him get a 1976 Honda CB 550/4.
"I started racing that, I was going 16.0s at like 98 mph. And then right before I turned 16 that same year, he put me on his bike and I went from 16.0s to 9.90s."
FIRST STREET CAR: 1984 Buick Skylark
WHAT WAS IT LIKE TO WIN THE TITLE?: "We had it figured out – if I ended up winning in the semis (in the final race), I would win the championship … He went red against me … I knew right away. As soon as I took off, I always look up at the scoreboard to see if my light's flashing … It was pretty exciting, to be honest. Not ever winning a championship, it was exciting … That doesn't ever happen to me. I'm always the guy that gets put out in the early rounds and I go home. It was pretty awesome, there's no doubt about it."
MOST MEMORABLE CAREER WIN: His first career victory, in 2010 at Milan Dragway. "It was a nice day and I was racing Tubby Johnson in the finals. We left the starting line and we got out there and I hit third gear. When I started reeling him in, I knew if I didn't mess up the finish line I was going to win the race. It was the first time I've ever had that feeling – ever. It's pretty unforgettable."
ADVICE TO HIS COMPETITORS: "Man, just believe in yourself. Believe in yourself and trust your equipment … Never give up on your dream."
OTHER NOTES: This is Clayton's first career championship. It's a family affair, with his dad Mike helping at the track to dial in his bike, and his brother Tommy building and setting up the bike.