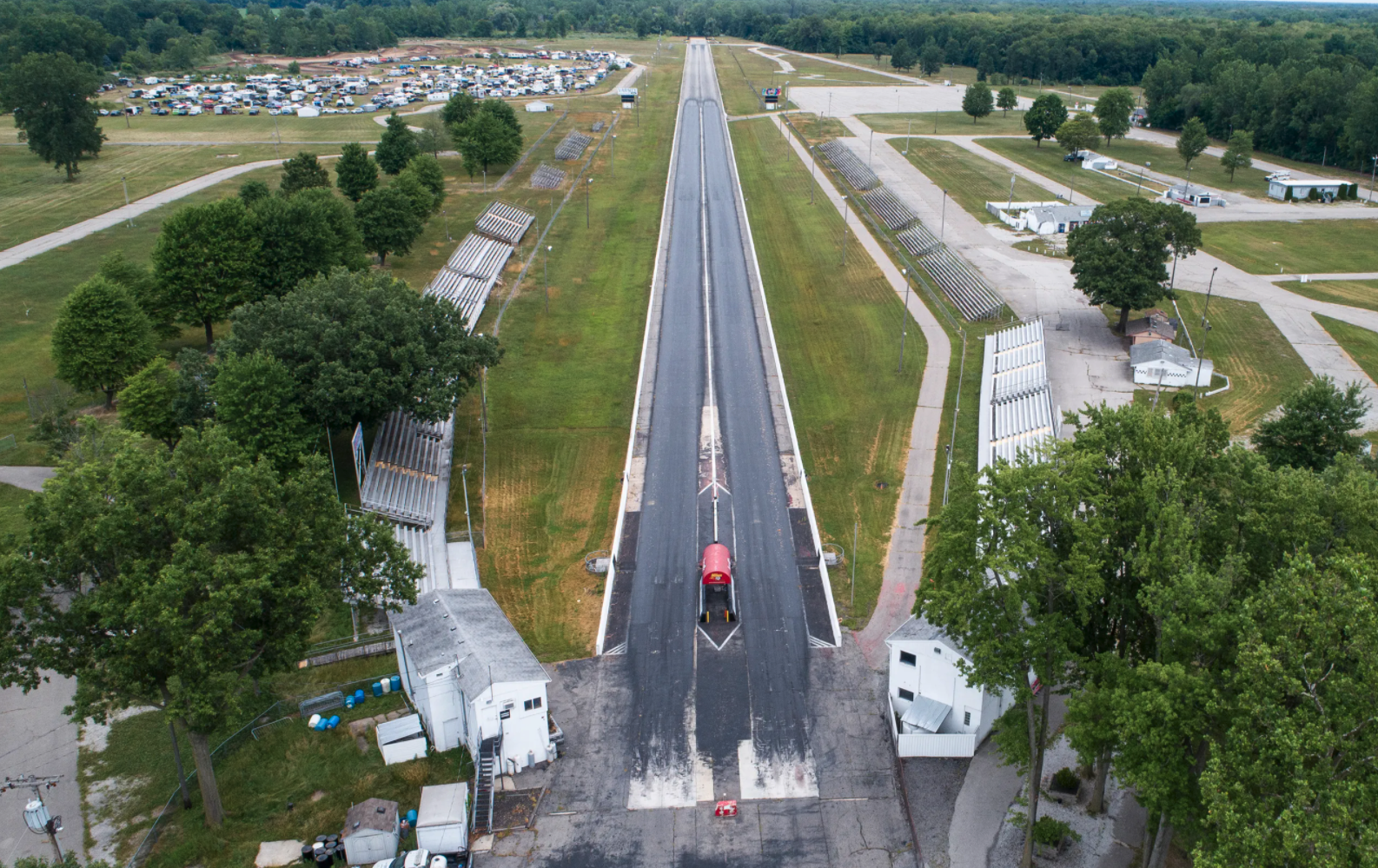 NHRA officials announced Michigan's Milan Dragway as the latest addition to the NHRA Member Track roster.
Located in Milan, Mich., Milan Dragway is co-owned and operated by Perry Merlo and Harold Bullock.
Merlo and Bullock obtained ownership of the property at the end of December 2021. The pair have plans to revamp the facility and open gates for the 2022 racing season.
The track plans to repave the racing surface as well as the staging lanes. There will be additional property improvements and efficacy of the property. Longer term goals for Milan Dragway include added events and races to increase racer and spectator interest.
"We are committed to bringing back our hometown racetrack, while building on Milan Dragway's long rich history," Merlo and Bullock said. "We want to bring the track back to life and restore its former glory to make it a place that racers, their families and the local community can take pride in."
Milan Dragway joins a group of nearly 120 NHRA member tracks worldwide as part of the NHRA Member Track Network. As an NHRA-sanctioned track, the facility will be eligible to offer racers a variety of NHRA racing opportunities, including the NHRA Summit Racing Series, the NHRA Summit Racing Jr. Drag Racing League, and NHRA Jr. Street.
NHRA Division 3 includes 12 tracks across the U.S. Tracks in Michigan, Illinois, Indiana, Ohio and Kentucky make up the division in the North Central Division. Division 3 hosts competitions throughout the year along with countless other events for the heartiest of drag racing competitors and fans. For more information, including schedules, point standings, and more, visit to the Division 3 website, NHRADiv3.com.