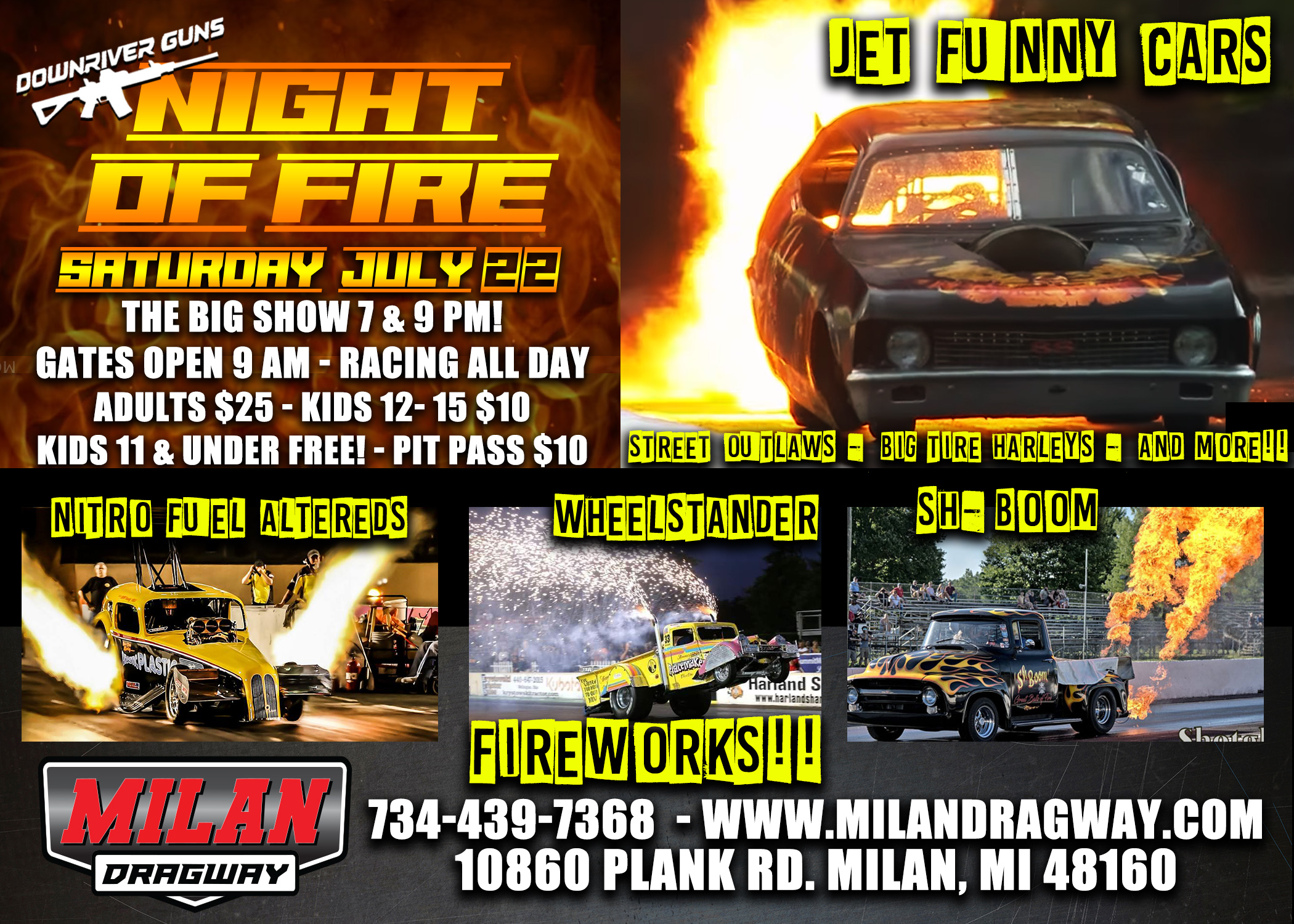 The Night of Fire isn't just any race – it's a show, a show like you've never seen before! We're talking incredible speed, we're talking the sounds of jet engine power, and we're talking fireworks that'll knock your socks off! So get ready, because you're going to feel the high-speed excitement, hear the rumbling roars, and see a sky brighter than Times Square on New Year's Eve. Strap in, folks – this is going to be tremendous!
Gates open at 9 AM with racing ALL DAY LONG.
The BIG SHOWS kick off at 7 PM and 9 PM!
---
When: Saturday, July 22 2023
Where: Milan Dragway (click link for directions to the track)
Adults $25.00
Kids 12 – 15 $10.00
Kids 11 & Under are FREE
Pit Pass $10.00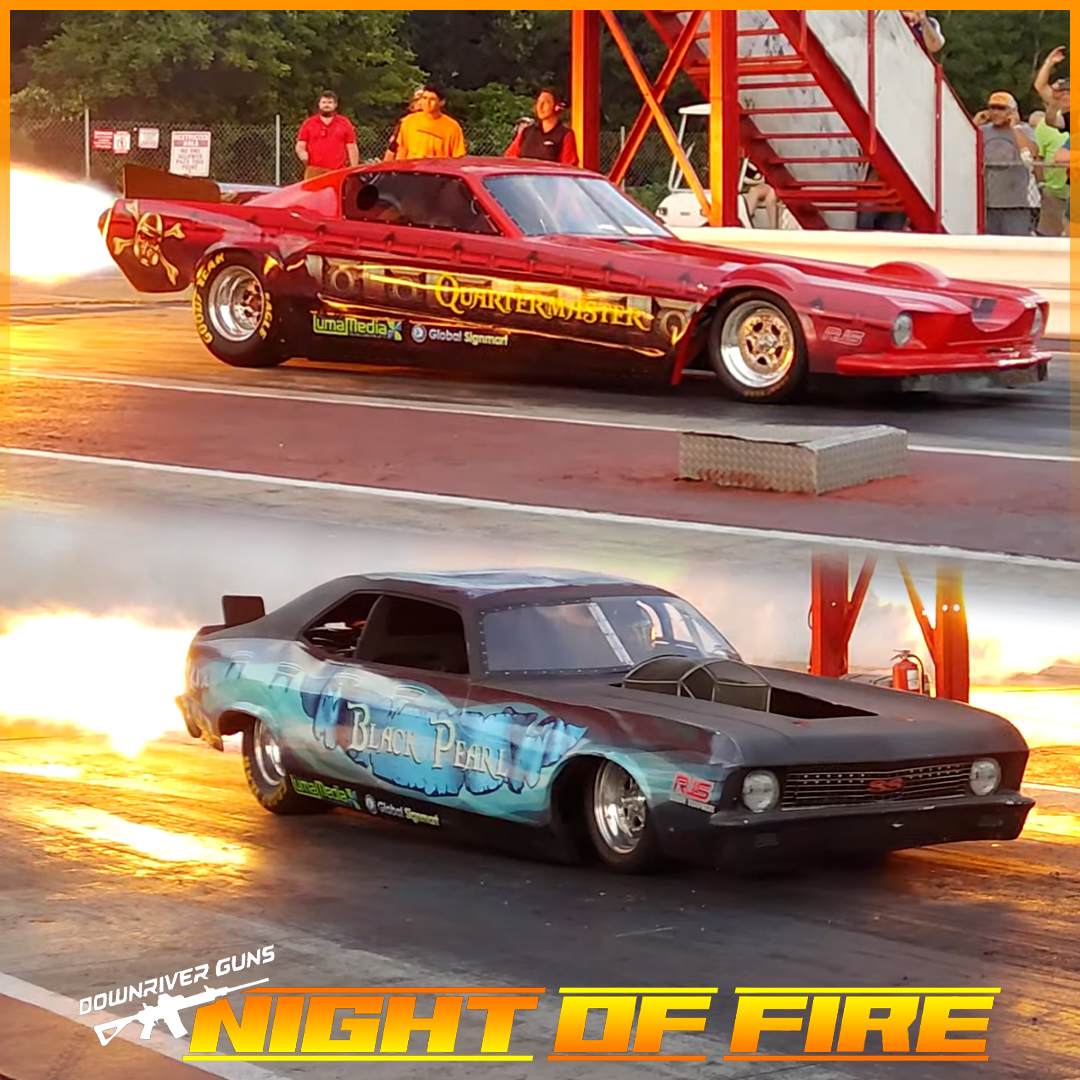 Jet Funny Cars
Big Tire Harleys
Street Outlaw Racers
Nitro Fuel Altereds
Wheelstander
Sh-Boom
FIREWORKS!