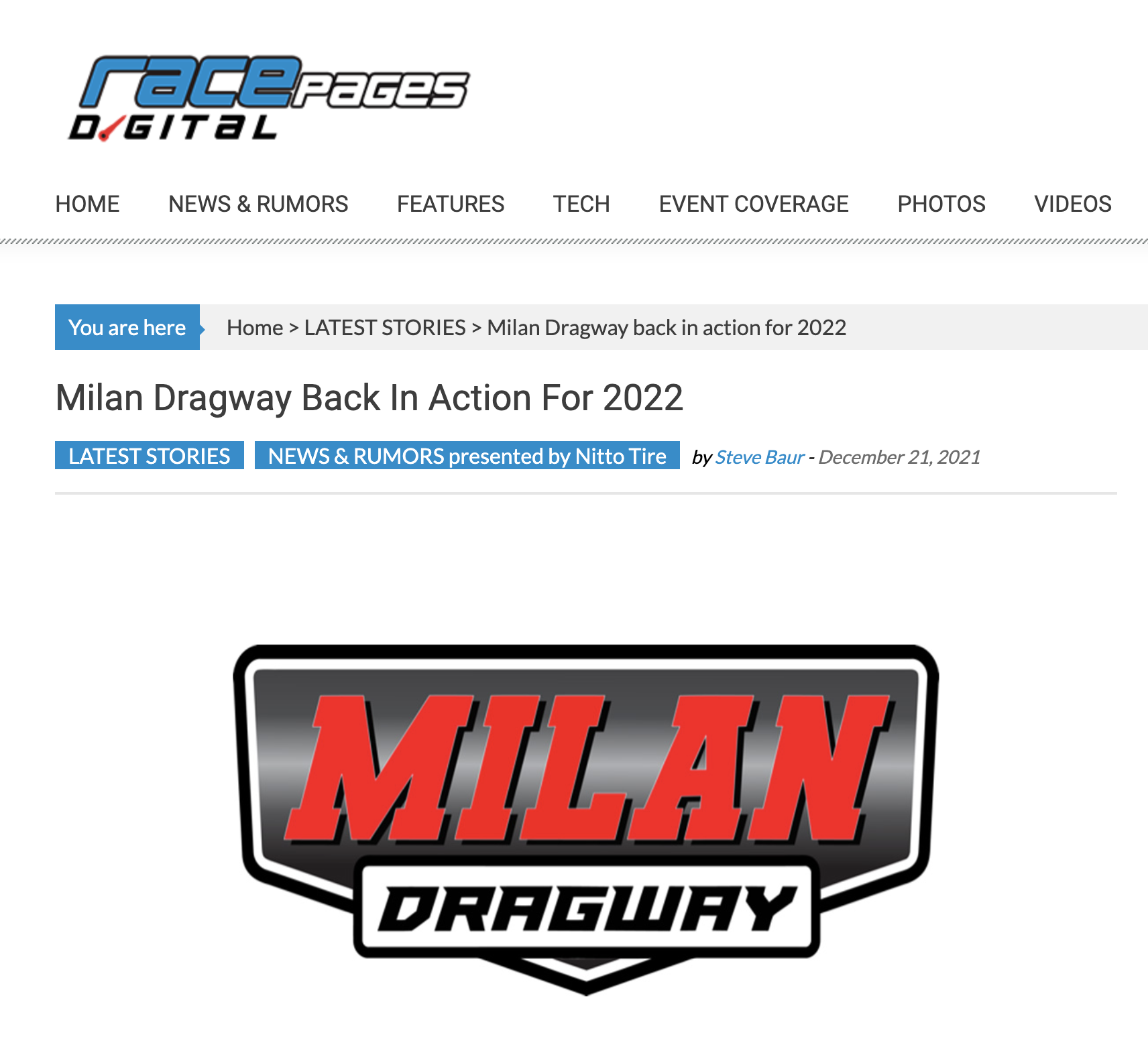 In an interview with John Sarver of CKIW IRadio 76 on December 16th, 2021, Bullock and Merlo noted that they were in the final days of closing the deal and were very upbeat about returning the track to operational status.
When the track came up for sale, Bullock was interested, as he is a self-proclaimed gearhead and has been visiting the track since childhood. He also raced there during his high school years. He initially contacted Merlo for a quote on the asphalt work that was needed to repair the facility's racing surface, pits, and staging lanes, and eventually Bullock and Merlo formed a partnership to purchase the property.
"We started trying to purchase it before it went into receivership, but it was inevitable that it had to go through the court system," Bullock said in the interview. "We were the underdogs," he said of their position in the group of potential buyers. They were "pleasantly surprised and vey excited" to have their offer chosen.
Bullock and Merlo recently used the 2021 PRI Show in Indianapolis to do plenty of networking, and gather ideas and information regarding track repair and resurfacing, staffing, events, and more.
They also noted that they had strong support from London Township and have had calls with the Sports Car Club of America (SCCA) and All-Harley Drag Racing Association (AHDRA). Bullock and Merlo also noted that they plan to host nostalgia drag racing, Jr. Dragsters, and the famed heads-up program that used to run on the first Friday of every month. Additionally, they are looking to expand the use of the 150-plus-acre facility with concerts and continued use of the motorcross track.
Bullock and Merlo went on to say that they have been working with Chris Baxter on scheduling and sponsorships, and plan to keep the track a quarter-mile facility. Immediate concerns, of course, are the track repairs, updates to the bathrooms and bleachers, and they even received a donation from a local church daycare of some playground equipment.
"We want to bring it back to a state-of-the-art facility and have some big events," Bullock said.
The new owners are hoping to open April of 2022. To contact the new track owners, visit them on the web at www.milandragway.com
Original Article by Steve Baur –