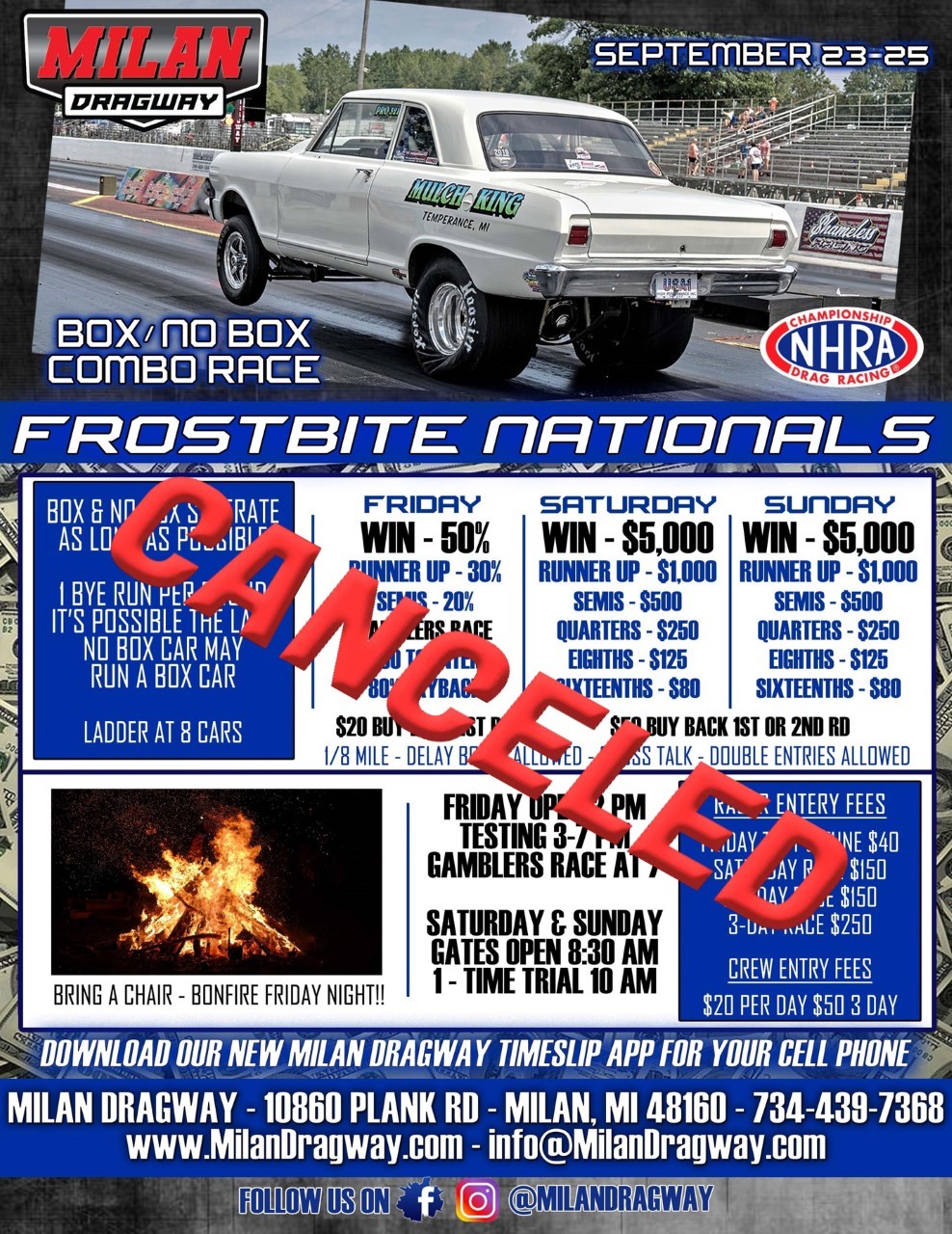 UPDATE: This Weeks Frostbite Nationals Have Been Cancelled
We were very excited to have some room on the schedule to host a 3-day bracket race. Unfortunately, the low temperatures and rain forecasted we will have to cancel all 3-days. We looked at doing the $10,000 on Saturday or both $5,000 races on Saturday, but with a low temperature of 46 our driver's safety is always our top concern.
We look forward to having several races like this and possibly even bigger next year. We would also like to have some sponsors on board to support these larger events!
Thank you to all of you that reached out regarding this event. We thought the weather looked good to pull off a last big money hurrah, but unfortunately it will have to wait.