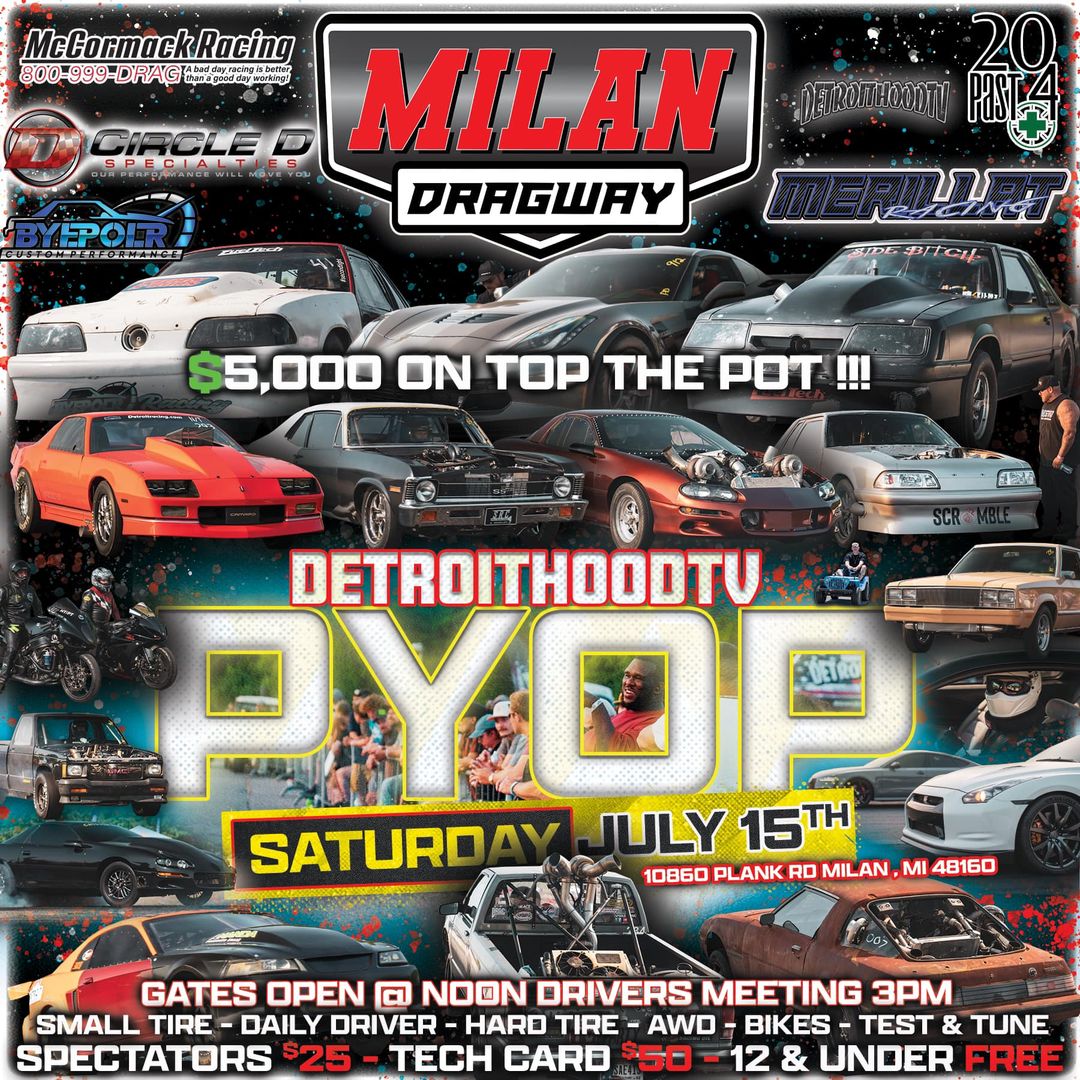 Big weekend coming up at your favorite Michigan dragway! Whether you love Drag and Drive style street car racing, Pour Your Own Puddle 1/8th mile grudge action, or just epic burnout & slide content, we've got you covered.
FRIDAY: The action kicks off on Friday morning (gates open at 7:30 AM) for the start of the inaugural Heads Up Hustle. Plenty of classes for everyone to enjoy on Friday before the racers head out on a cruise to Lapeer for day 2 of the 3 day event. They return on Sunday for anyone looking to follow both Milan days of heads up action.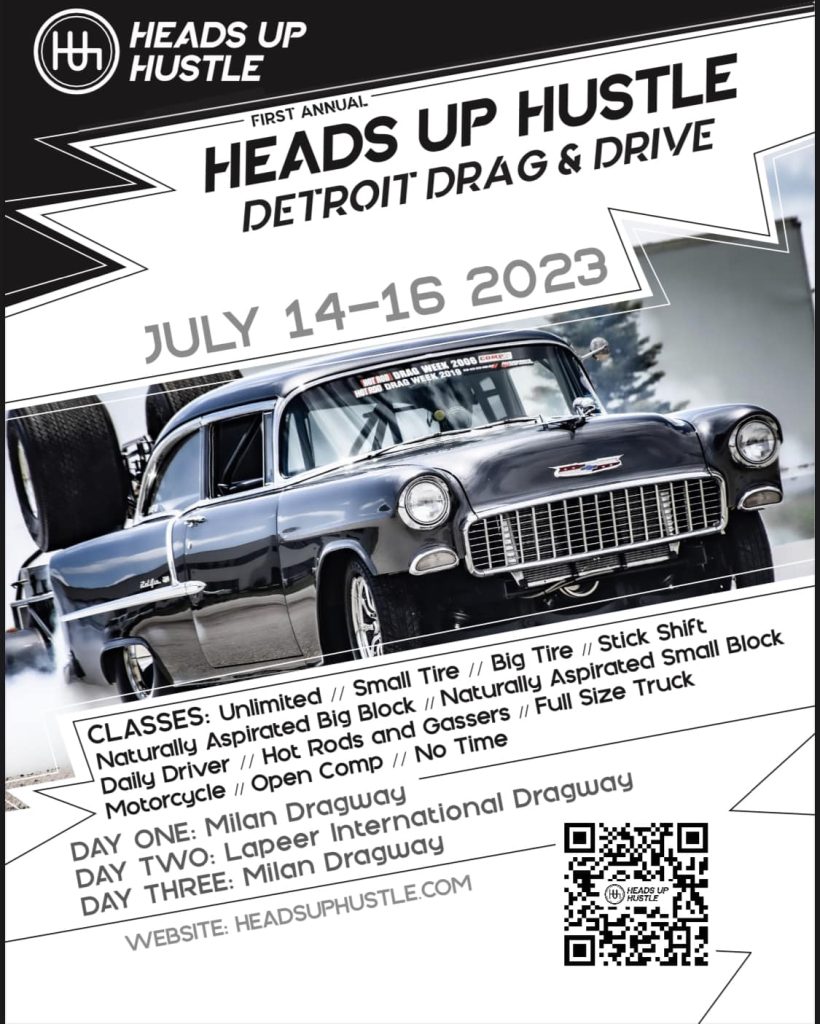 Right after Heads Up Hustle crew departs, we're jumping into the Burnout Events World Wide slide show, which starts at 3:00 PM over in the slide show area. They are putting up $2,000 to win and anyone can enter! This will be a fun time.
SATURDAY: Pour Your Own Puddle (PYOP) 1/8th mile racing on Saturday, July 15! Detroithoodtv has stacked the pot with a HUGE payout for Small Tire. This is a 1/8th mile race. An off the Trailer, no prep, back end of the track, flashlight start, stage by the bumper win by the bumper brawl! Gates open at 12:00 PM on Saturday. Let's go!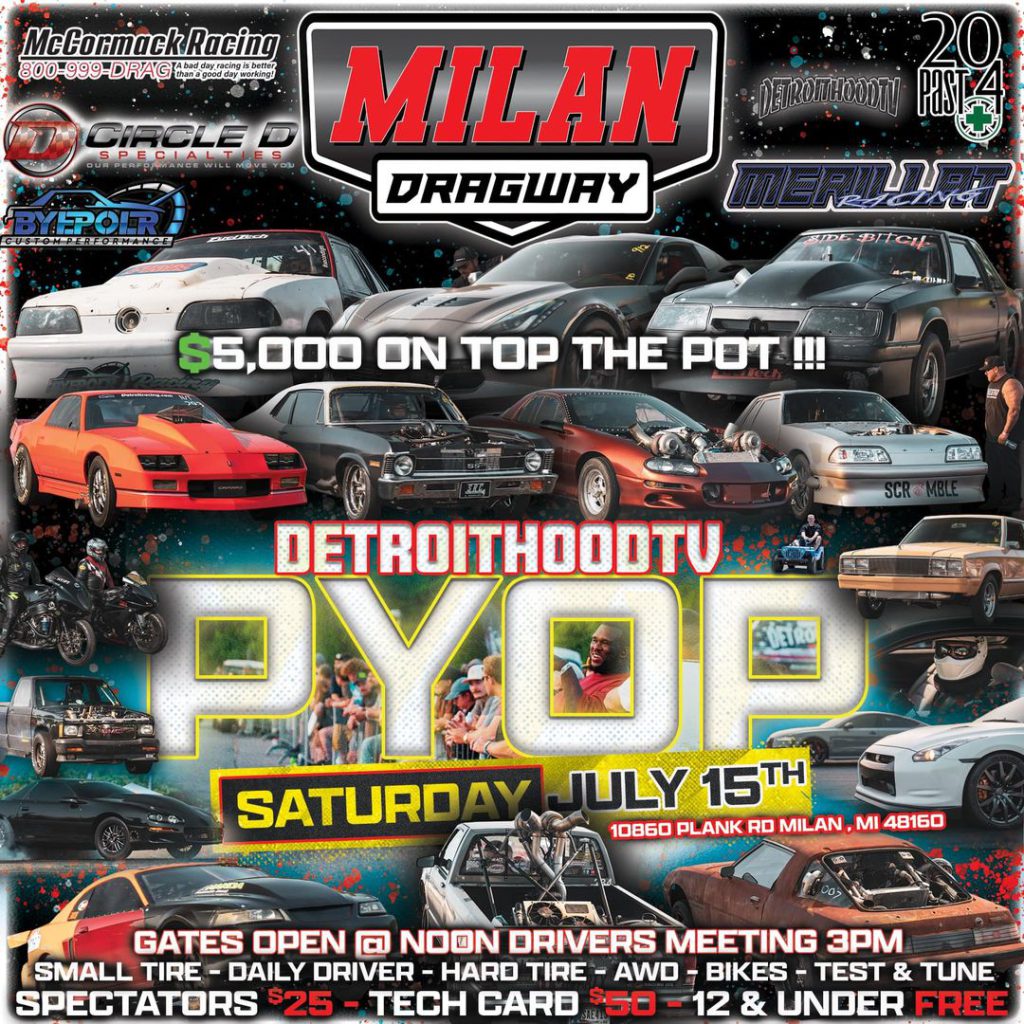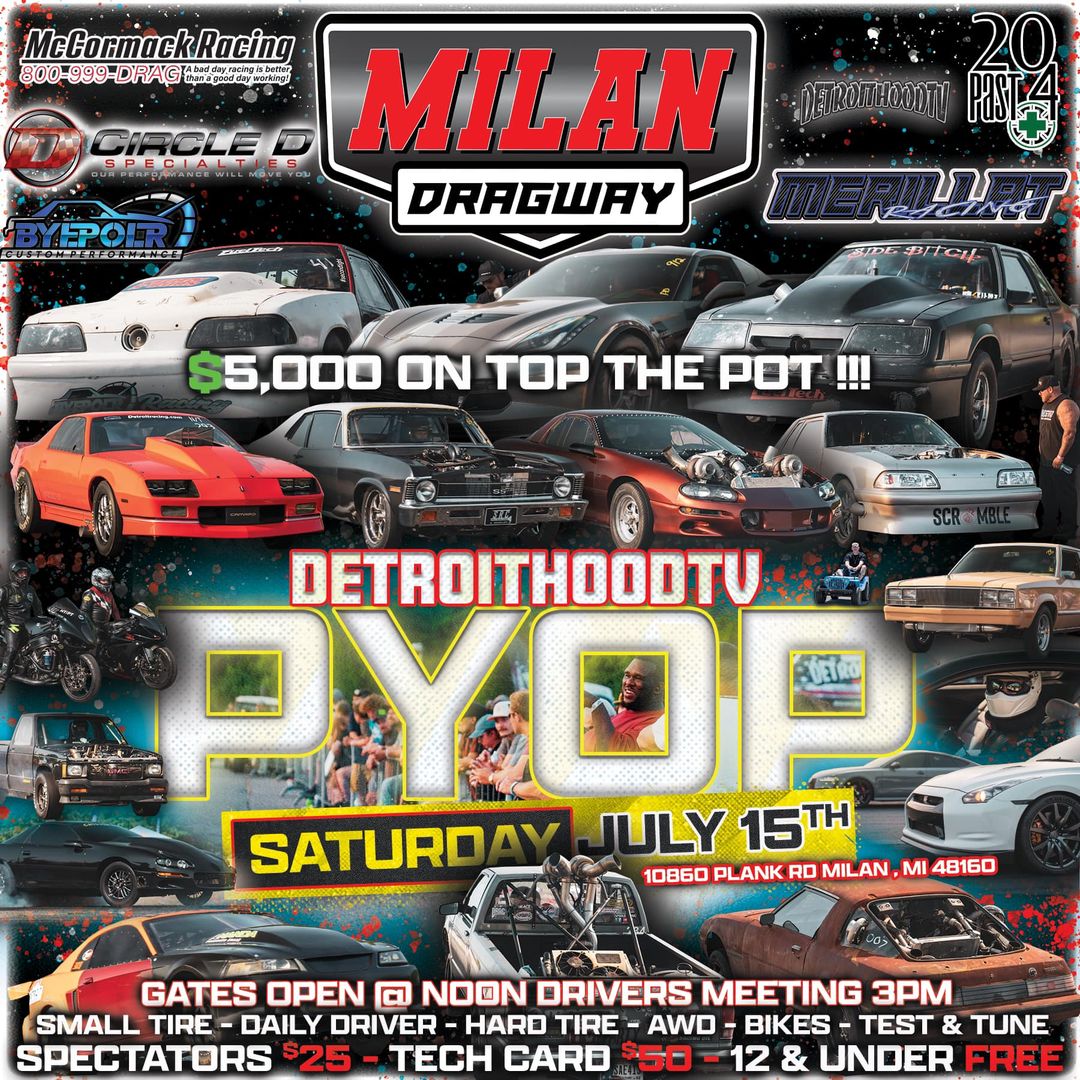 SUNDAY: The Heads Up Hustle returns to Milan for the final day of the race and final eliminations. Day Three – Sunday July 16th, 2022. The gate opens at 8:00AM, open test session at 10AM. Each car can make one pass. Elimination pairings in the staging lanes starting at 11:30AM, Eliminations start at 11:45AM and the Awards ceremony at conclusion of racing.
It's going to be a great weekend at Milan, we can't wait to see you.