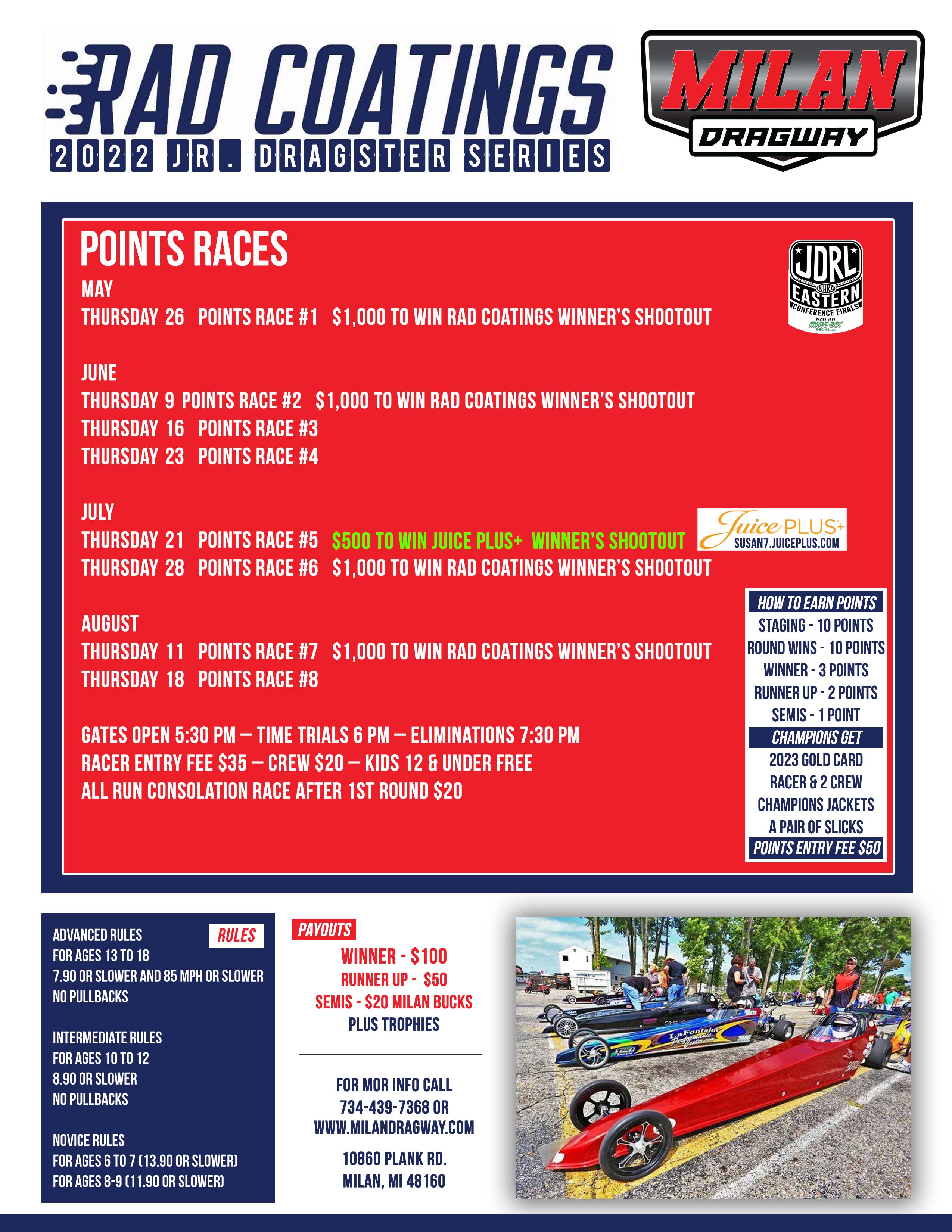 Double Shootouts in July! Juice Plus+ is sponsoring a $500 Winners Shootout. This is on July 21st. Please stop by and thank them.
Healthy Living Made Easier
Juice Plus+ helps you bridge the gap between what you should eat and what you do eat, every day, with added nutrition from a wide variety of plant based ingredients. You can find them at susan7.juiceplus.com
We moved the RAD Coatings $1,000 Winner Shootout Race to the following race. Good luck to ALL!!
Also for the $1,000 to WIN Winner's Shootout the Consolation Race winner will also qualify to run for the big prize and we will have even numbers.
We are working around the clock getting everything ready to open and we look forward to seeing you soon.
Special thanks to Ron Lang / RAD Coatings for his generous support for the Jr. Dragster Series. Also McCormack Racing will again supply the 3 class champions with a set of slicks.
Any questions email: chris@milandragway.com