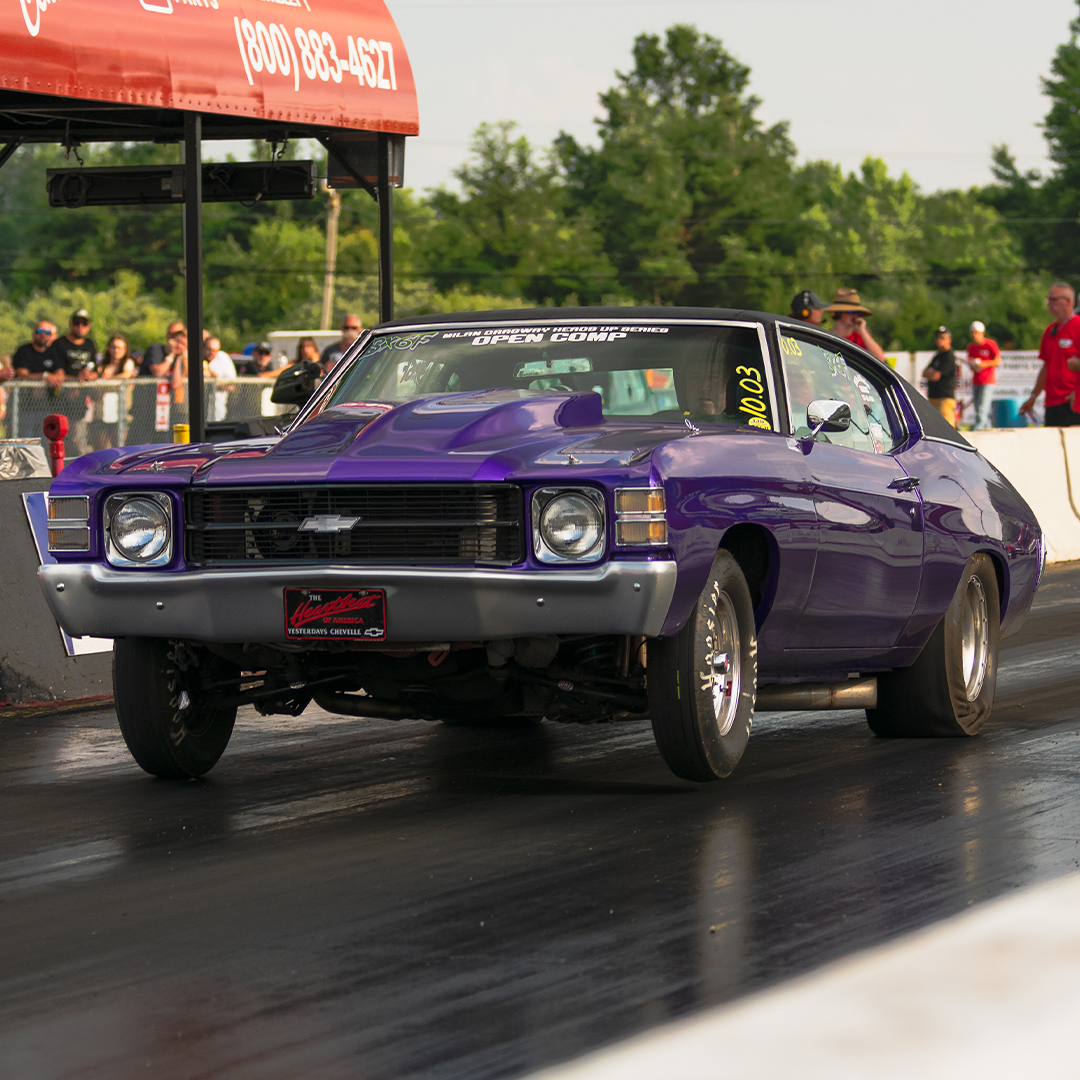 It's Labor Day week here at Milan and we're taking Monday off but we're back at it Wednesday, Friday, Saturday, and Sunday. All you fans and racers that may be sleeping on PYOP… get out here this Saturday and see why these races keep on drawing bigger and bigger crowds! If you're a bike fan, well, Friday night is all you – it's Harley's At The Dragway!
SEPTEMBER
6             Wed       Test & Tune 3-9pm **CANCELED**
8             Fri          Harleys at the Dragway 5pm- $40 Tech Card, $20 Spectator/Crew
9             Sat          PYOP (Pour Your Own Puddle) – DHTV 12pm- $50 Tech Card, $25 Spectator/Crew
10           Sun        Box & No Box, JR's, Test & Tune 10am- $60 Box/No Box, $35 Juniors, $40 Test & Tune, $20 Spectator/Crew
Don't forget to mark your calendars for the Nostalgia Nationals – September 15, 16, and 17.