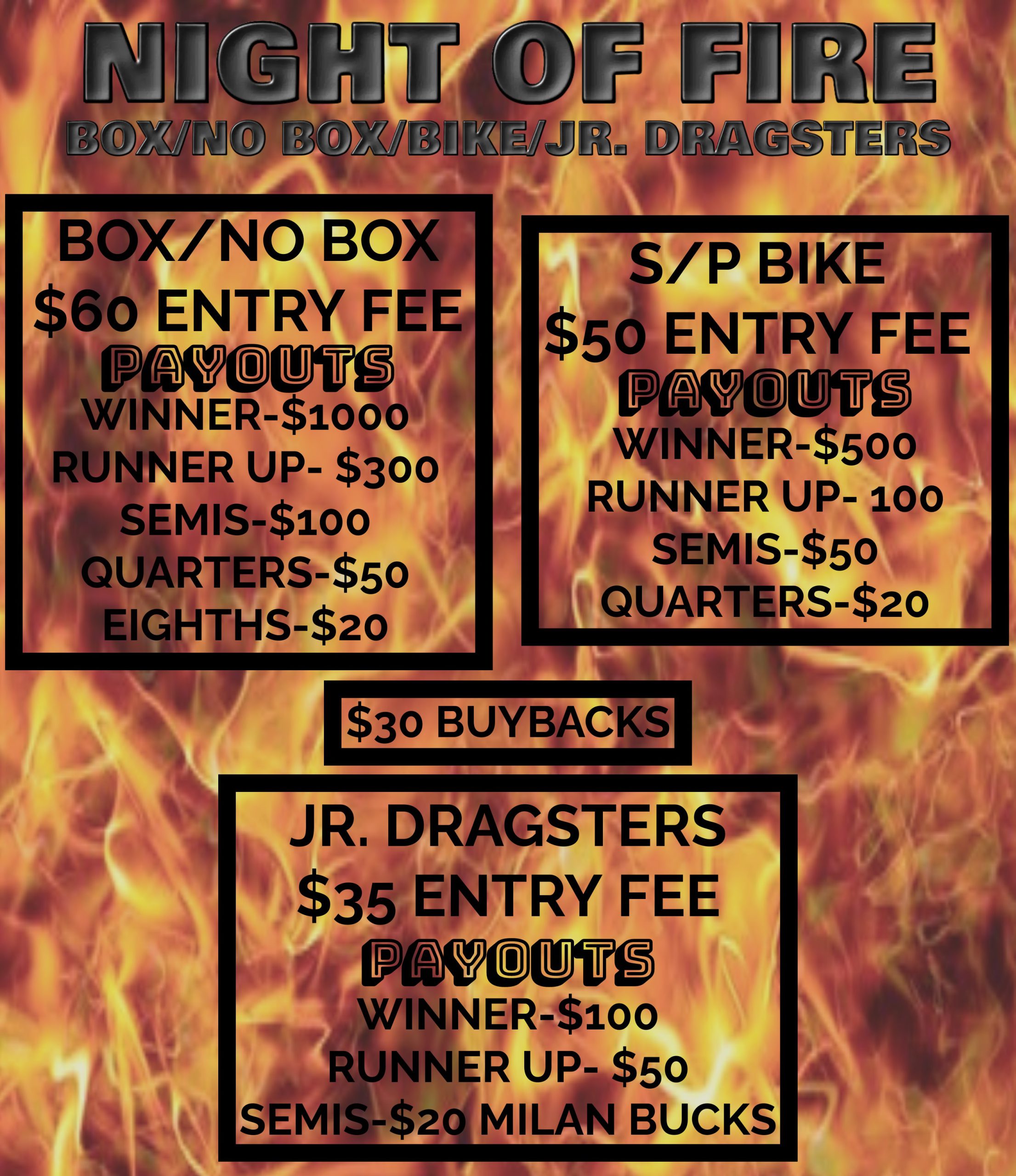 ***ATTENTION ALL BRACKET/BIKE/JR. DRAGSTER RACERS!***
This Saturday July 22nd for Night of Fire we will have the following classes!
Gates will open at 9am Saturday and we also encourage people to come Friday from 12-9pm for parking and early entrance! If you are coming Friday, please be prepared to pay for Friday and Saturday. There will be NO racing on Friday as it is a media day. We will have show cars and some street outlaws on property and its $10 per person Friday with kids 12 & under FREE!